Navigation and useful materials
TOP NEWS: Russia shelled Ukrainian cities and villages with missiles and cluster munitions. People were killed in Mykolaiv, Kyiv, Kharkiv, Poltava and Kirovohrad regions. Volodymyr Zelenskyy announced the losses of the Ukrainian Army during the war. Russia disrupted the evacuation from Lysychansk by shelling the city.
PHOTO OF THE DAY: In Kharkiv, rescuers dismantle the debris after Russian Forces attack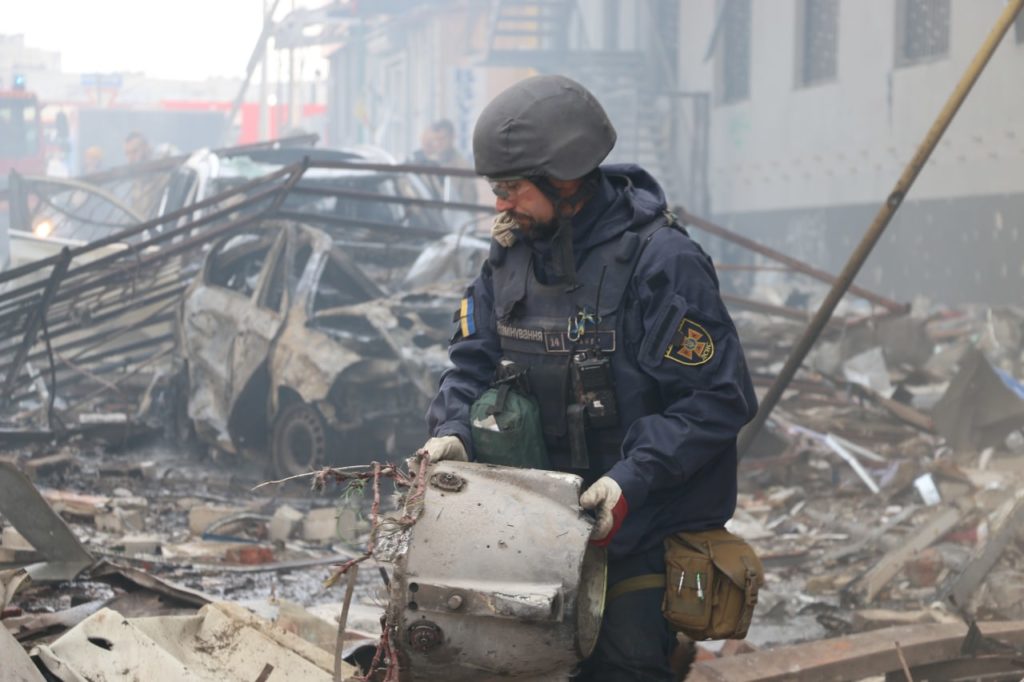 MAIN NEWS
Russian Forces shelled Mykolaiv with cluster munition
Five Ukrainians were killed and 15 were injured as a result of Russia's shelling.
Russian Forces hit Kharkiv with missiles
Russia's forces attacked Kharkiv with cruise missiles. Two people were killed and 18 were injured.
Russian Forces launched missile strikes on Kyiv
Russian forces attacked Kyiv with missiles. One person was killed and several people were injured.
Shelling in Lysychansk disrupts evacuation in eastern Ukraine
Russia's forces disrupted the evacuation from Lysychansk. Only one person was evacuated.
Several Ukrainians were killed as a result of Russia's attacks on the Poltava and Kirovohrad Oblasts
Russia's missile hit a farm in the Poltava Oblast. As a result, one person was killed and one person was injured. In Olexandria in the Kirovohrad Oblast, Russia hit the airfield.
Russian Forces shelled an oil refinery in Lysychansk
Russian forces attacked an oil refinery in Lysychansk. A fire broke out in an area of 5,000 square meters following the attack.
Russian Forces destroyed an abandoned farm in Dnipro city
Russian forces hit a farm in Dnipro city.
Russian Forces launched missile strike on the Lviv Oblast
Ukrainian air defenses destroyed four enemy cruise missiles fired by Russian forces from Belarus.
Up to 3,000 Ukrainian defenders were killed during the war
In an interview with CNN, Ukrainian President Volodymyr Zelenskyy said that Ukraine lost up to 3,000 troops during the war. Up to 10,000 Ukrainian defenders were wounded.
Ukraine's postal service starts selling a stamp honoring defenders of Zmiinyi Island
Ukrposhta, Ukraine's postal service, started selling a postage stamp with the slogan, "Russian warship, go f*** yourself".
The French Embassy returns to Kyiv
Romania closed its port to Russian ships
Romania closed its ports to the Russian ships. The decision enters into force on Sunday, April 17. The European Commission asks for the measure, but each member state is free to choose the date of applying it.