TOP NEWS: 76 Ukrainians have returned home from Russian captivity. Russian Forces continue to shell Kharkiv, killing civilians. In the Luhansk Oblast, more than 200 settlements were left without electricity due to Russian attacks. More than 400 companies were relocated from the frontline to safer areas of the country.
PHOTO OF THE DAY: Ukrainian defenders took positions in the east of Ukraine to defend Ukraine against Russian forces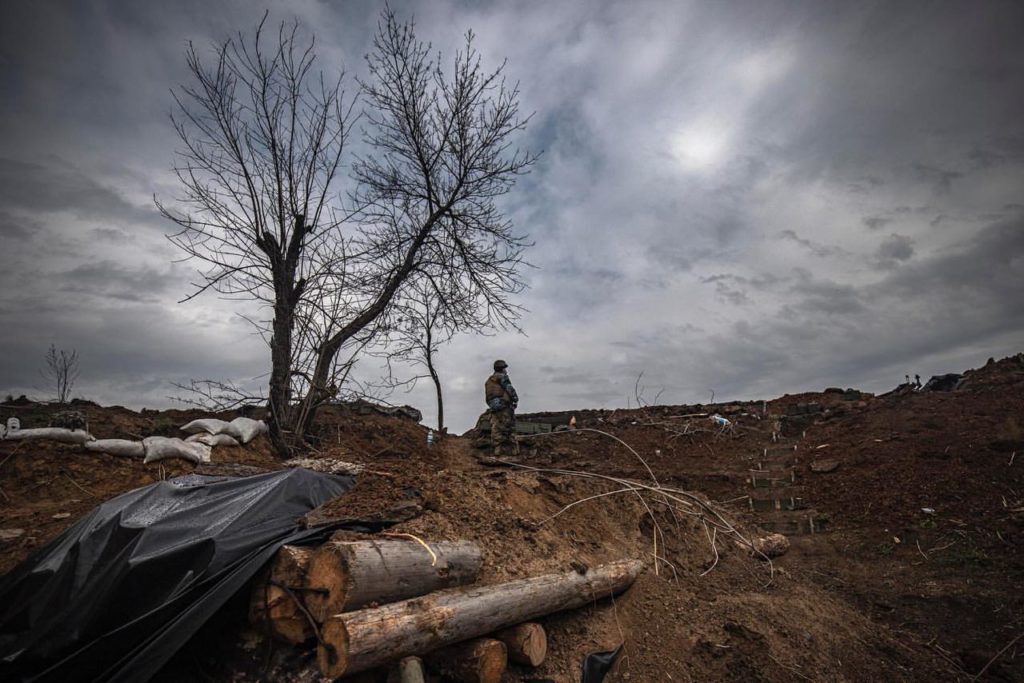 MAIN NEWS
A  fifth prisoner exchange has been carried out with Russia
Ukrainian authorities conducted a prisoner exchange with Russia. 60 members of the Ukrainian Forces  and 16 civilians were released from Russian captivity and returned home.
Russian Forces continue to shell Kharkiv
Russian Forces continue to attack Kharkiv. As a result of today's strike, three people were killed and 16 were injured.
In Irpin, a truck was blown up by a landmine 
In Irpin near Kyiv, a truck was blown up by a landmine. The driver of the truck was killed.
Almost all Luhansk Oblast was left without electricity
Russian Forces damaged a power line in the Luhansk Oblast. 215 cities and villages were left without electricity.
Ukraine has regained control over Marinka in the Donetsk oblast
Ukrainian defenders successfully counterattacked Russian Forces near Marinka in the Donetsk Oblast. As a result, this city is controlled by Ukrainian Forces now.
The United States may designate Russia a state sponsor of terrorism
The United States may designate Russia a state sponsor of terrorism. Such a measure could have a range of impacts, including the imposition of additional sanctions and penalties.
Up to 30% of Ukrainian fields unfit for seed sowing due to war
The UN's humanitarian affairs agency announced that just under a third of Ukraine's fields "won't be used to plant wheat, barley, sunflowers, and corn this year."
More than 400 companies have been relocated from frontline to safe regions
The Ukrainian government has also allocated the first UAH 200 million for businesses that employ internally displaced people.
Lviv has begun to settle internally displaced people in temporary homes
Internally displaced Ukrainians received new temporary housing that was financed by the Polish government. Up to 350 people will be able to live in these temporary homes.
Russia planned to invade Belarus
Ukrainian intelligence has released documents showing that Russian Forces were planning to invade Belarus during protests in 2020-2021.