Russian propaganda invents and disseminates new fake news and disinformation regarding Ukraine daily. April Fool's Day was not an exception. Here is top-7 foolish fake news for you.
1. Rosneft destruction in Belgorod
The morning of April 1 started with the news about unidentified helicopters' attack on Rosneft oil base in the border Russian city Belgorod. Only later in the evening a Russian MoD's official representative Igor Konashenkov stated that "those were two Ukrainian helicopters Mi-24, which struck a devastating missile blow. Russia's armed forces have nothing to do with the oil base."
A Ukrainian MoD's official representative Oleksandr Motuzianyk neither confirmed nor denied this information: "Ukraine defends itself on its territory and is not responsible for the errors, catastrophes and events on the territory of Russia." It is worth mentioning that on March 25 the Head of Russia's Main Operational Directorate of the General Staff Sergey Rudskoy reported about practically total destruction of Ukraine's military air forces and aircraft defense.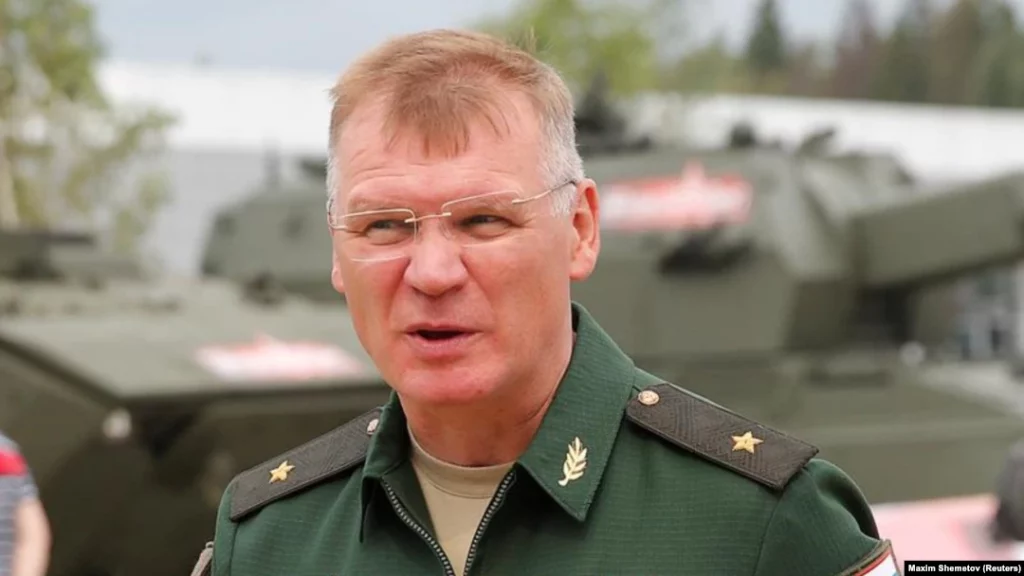 This poses the question: who crushed Rosneft in Belgorod? Were these the remnants of Ukraine's military air forces and aircraft defense, or the remnants of the Russian fake news mongers' rationality? Among the leading fake news mongers is, by the way, Konashenkov, the graduate of Zhytomyr Military Radio Electronics Aircraft Defense Command College.
2. Russian prisoners of war imprisoned by fake news
Russia's Foreign Intelligence Service published a statement that Ukraine reportedly informed the UK about their intention not to follow Geneva Convention relative to the Treatment of Prisoners of War. Before that, fake news appeared that Ukrainian leadership persuaded western authorities to urge ICRC and other humanitarian organizations to stop trying to access Russian POW.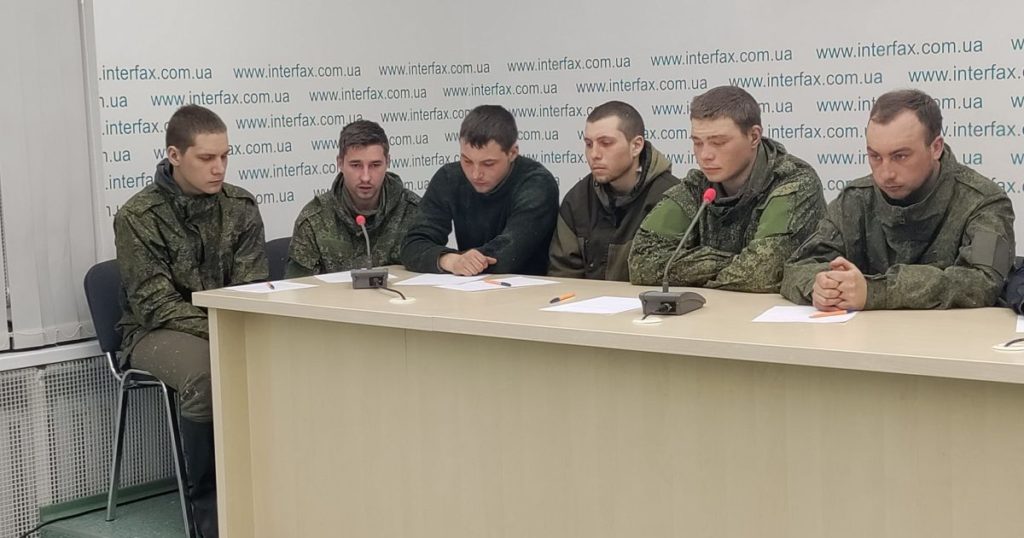 Oleh Nikolenko, Ukraine's MIA Speaker responded that "Russian intelligence even before created numerous fake news about thousands of Ukrainians seeking refuge in Russia, about inhumane conduct with Russian POW, about some 'employees' of Azovstal willing to join the Russian invading army. The statement of Russia's Foreign Intelligence Service is another piece of fake news aimed at discrediting relations between Ukraine and international humanitarian entities. Despite the Russian propaganda, Ukraine remains committed to following international law. This is totally different for Russia, which does not care about their soldiers, neither dead nor alive ones."
3. Crimean-Congo Haemorrhagic Fever for Germany
So, the FIS RF fake news torch is passed on to the Russian Ministry of Foreign Affairs which issued an astounding piece of news that Ukraine delivered "Slavic ethnicity" blood samples to Germany. Gennady Gatilov, Permanent Representative of the Russian Federation to the UN Office in Geneva literally claimed the following, "The documents confirm the fact that Germany is implementing its own military-biological program in Ukraine. The goal of the German program was to study the potential of deadly diseases, such as Crimean-Congo haemorrhagic fever, in Eastern European conditions."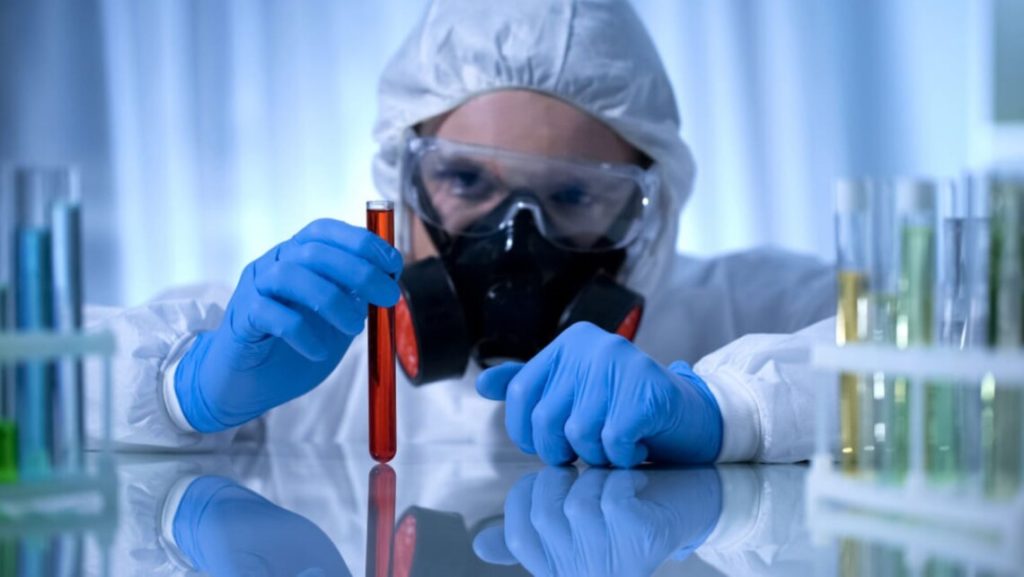 Ukrainian "biological" topics have been covered by Russian media for a long time. In a very lame way. Even Bayraktar sprayers are to no avail at all.
To tell the truth, "ethnic weapons" are impossible for just two reasons. Firstly, any infection strikes an organism, but not a passport. Secondly, sexual reproduction creates a single gene pool for the humanity which does not have any isolated populations, so that's why no "ethnic weapons" are possible at all.
4. Beat the Dog to Make the Lion Laugh
"I have reported it already. They expect some pictures of guns, mortars, machine guns, some splattered blood and bandages… Faster!" This is the audio intercepted by SBU security service. Some Russian commander orders his subordinates to make pictures and videos of the destroyed weapons. Invaders destroy their own military equipment to stage their remnants as the Ukrainian machinery "destroyed in action". They feed these fakes to their superiors. Below is another story where Russians are not burning, but "repairing" their stuff.
5. Flight of the Alligator
Russian media delivered a Hollywood Mosfilm story about the "heroic deed" of the Ka-52 Alligator heli pilot.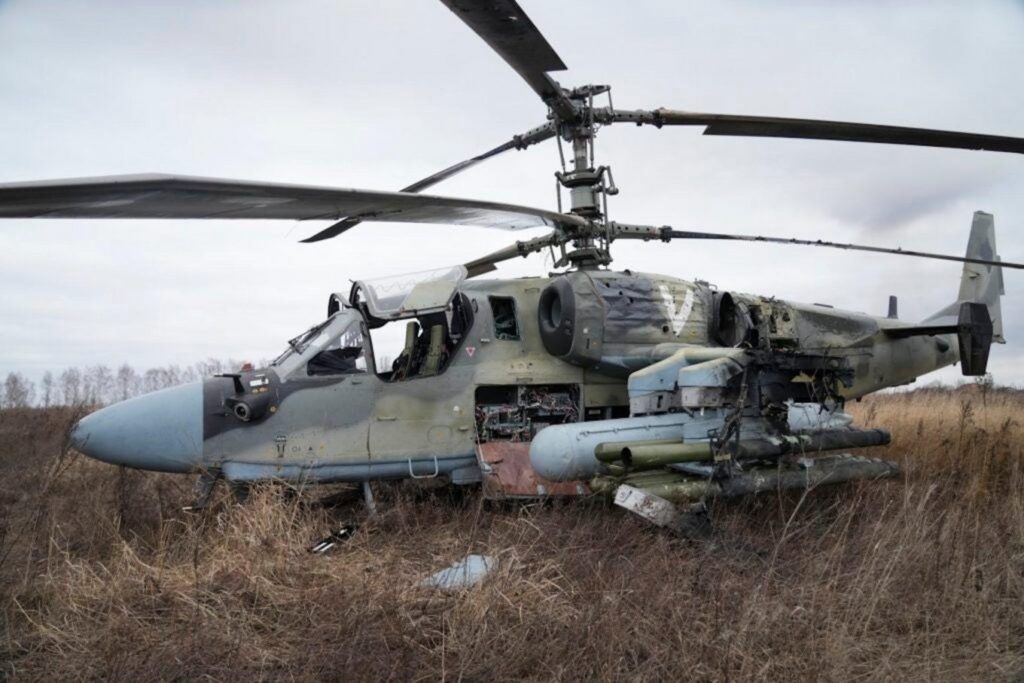 This is what he did. A Russian combat helicopter was downed by the Ukrainian Forces. The helicopter lost one engine, but the pilot still managed to land it, then he repaired it… under mortar fire (!) and successfully continued his mission.
6. Senseless StorieZ
A press tour "Za Pravdu"/ "Zа правду" was organized in the occupied Donbas territories by the Russian Ministry of Defence. Foreign reporters were kind of supposed to see the "atrocities of the Ukrainian neo-Nazis". However, there is a good video explaining what kind of people were captioned as Western media representatives and what these "reporters" have been already known for.
7. Sniper's Hit at Solovyov
Finally, a Canadian guy called Wali, who was nearly unknown in Ukraine before the war, says Hi! to Vladimir Solovyov. On April 15 the latter claimed in his Telegram channel that Wali was killed in Mariupol by Russian Spetsnaz operatives.
A true sniper, Wali was reserved and patient enough to post his photographic best regards to the Russian top propaganda maker. Wali is smiling in the picture and holding a box of Russian C-ration in his hand.

Lights, camera, action — Kots!
We have decided to complete an April Fools' Day bunch of fake news with some… truth disseminated by a renowned Russian military propaganda monger Aleksandr Kots. He posted the following text in his Telegram channel:
"Pictures of blue-and-yellow flags started appearing from the places we stayed mere days ago. So it's senseless to contradict the obvious. We are leaving the Kyiv vicinity. We are leading our units beyond the line [i.e. border]…"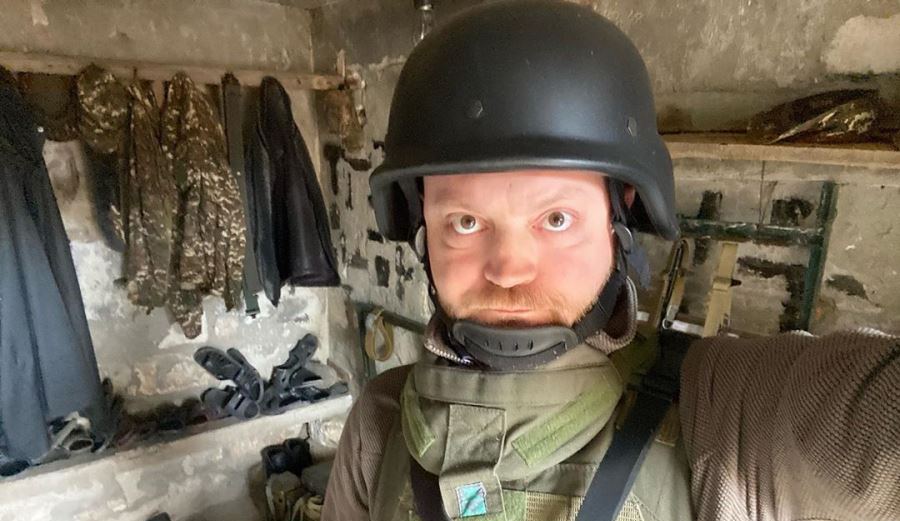 "Lights, camera, action… Kots!" Such is the end of an alleged Russian "three-day long walk" to the capital of Ukraine and an upcoming parade in it.
To be continued.