Navigation and useful materials
Kremlin fake producers received fresh instructions from Moscow to "sink" Ukraine for corruption cases — from the domestic to the national level.
The Centre for Strategic Communication recorded another planned operation of Russian bots.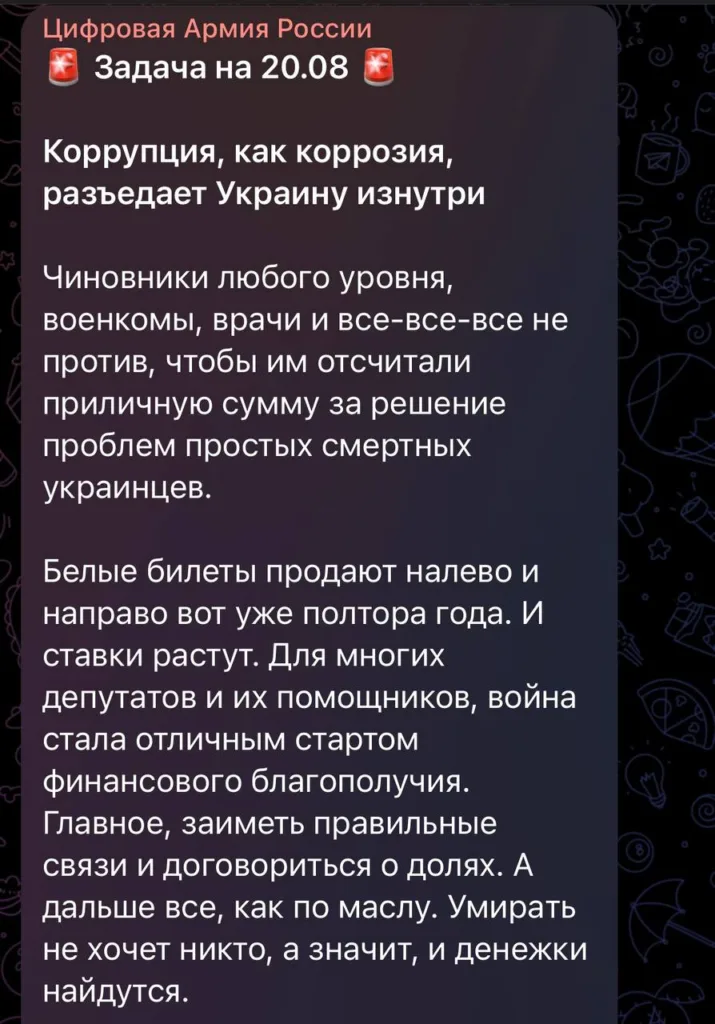 The key topics that the Kremlin's "cyber warriors" should cover are: "corruption, like corrosion, undermines Ukraine from the inside," "MPs and their assistants profit from the war," "everything is built on ties and kickbacks," "officials, doctors, members of military commissariats do not mind being paid decent sums for solving the issues of 'mere mortals'."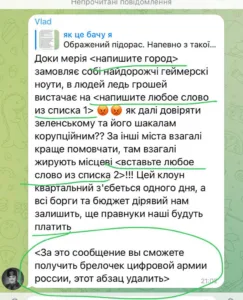 The Centre for Strategic Communication explains that the tactics chosen by cyber warriors of Putin are very common — extracting isolated minor corruption cases and spreading them to an unimaginable scale. The main goal is to discredit government institutions and the sphere of public administration as a whole.
In fact, anti-corruption bodies are actively operating in Ukraine, continue fighting against dishonest officials while corruption in Russia is only flourishing and spreading at an unprecedented pace.