Navigation and useful materials
If in March 1941, when the United States approved a land lease program for countries fighting Nazism, someone said that in 81 years the same thing would have to be done, no one would have believed.
But on April 7, 2022, the US Senate approved a bill on a land lease for Ukraine, the country which is now effectively fighting Russian Nazism. Thus, the Kremlin's motto of "We can do it again" is truly coming to life.
A recent video is already called "the most important proof" that civilians in Bucha were killed when Russian troops were stationed in the city. High-quality video of the southern areas of Bucha was taken over several days from March 23 to 30. The footage shows clearly that people in Bucha were getting killed before the Russian troops withdrew from the city.
"The fascists of the future will call themselves anti-fascists." The phrase that some attribute to Churchill best describes the war waged by the Russians against Ukrainians. While at the early stages, they sincerely believed that most Ukrainians would welcome them with open arms, happy to become part of Russia, now they have no illusions about this.
That is why we have started seeing more and more program articles like "What Russia Should Do with Ukraine" or overt Nazi-like reflections of Russia's former president Medvedev on "the need to change Ukrainians' mindset." For the sake of this "need," Russia has put itself into economic, political and primarily mental self-occupation.
Considering how Russian children are prepared for "a special operation in Alaska," this self-occupation will not end quickly.
And while the new generation of Russians is getting ready for future denazification of "American Nazis who vilely captured unaware Aleutians," current information warriors are hardly earning their daily bread. Because they can't come up with anything new. And this is already discussed in Russia itself.
An evacuated patient from "the hospital in Mariupol destroyed by Ukrainian nationalists" shares how "Azov soldiers set up gun emplacements in hospital wards." It seems that the patient's mind was not quite right way before the "liberators" with TV cameras came for a visit.
In another instance, a self-proclaimed correspondent demonstrates the consequences of "an armour-piercing projectile hitting an armoured vehicle which broke through an ambush of 'nationalists' at a humanitarian corridor." They tell the viewers that everything is all right; the personnel not only survived, but also destroyed said group of "nationalists."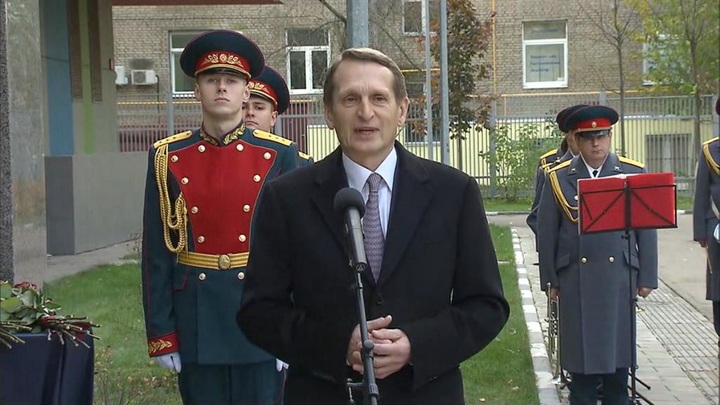 Even Russia's main "Stirlitz," head of the Foreign Intelligence Service Sergei Naryshkin, joined the information warfare, telling how "the US is sending armed militants to the Ukrainian territory, who organize and support the so-called guerilla underground."
And all this crazy mix of Russian armoured personnel carriers, gun emplacements of Azov Regiment and American guerillas creates a picture of the world for the Russian audience. And they believe it so much that it comes as a big surprise when the rest of the world doesn't.
For example, Russian propagandist Zakhar Prilepin is very surprised that Igor Belanov, one of the three Ukrainian recipients of the Ballon d'Or, "is fighting against Russia for Banderovites… and he was a completely Russian person."
We will also remind you that on April 6, current WBA, WBO, IBF and IBO boxing champion Oleksandr Usyk was deprived of all honorary titles in the occupied Crimea by the Russian "authorities." For some reason, they also considered him "their person."
This division into "us" and "others" was a prominent feature of the fascist Germany. And now that Germany is no longer part of "us" for Russia, its propagandists are getting very nervous.
As we know, one of the regular narratives of Russian propaganda is a horrible influx of "bad" Ukrainian refugees in Europe. A new brushstroke in this picture is that they act arrogantly and humiliate Russians because they have been infected with the virus of the Ukrainian nationalism. In a letter of "a regular Russian immigrant in Germany," after describing all the villainies of Ukrainians, the author adds this: "…there will be a generation growing up here, which, in 5-10 years, will repeat the history of the fascist Germany."
Mykhailo Podoliak, an adviser to the head of the Presidential Office, reasonably noted that Russian propagandists are no less responsible for atrocities in Ukraine than the military. For years, they were teaching people to hate Ukraine, and now the Russian viewer wants blood. And if the level of aggression on the Russian television seems extreme to the entire civilized humankind, for the aforementioned Prilepin, it is insufficient.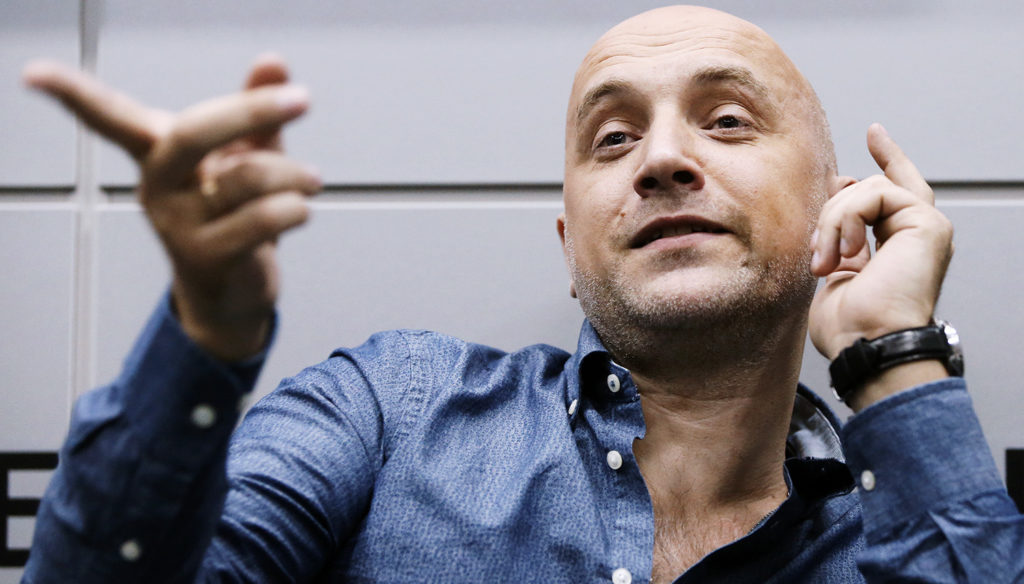 He proposed the creation of a new propaganda celebrity. "Today, we have much bigger and scarier problems and fights (compared to the war with Chechnya — ed.). But that degree of mobilization has not yet been launched by the authorities… Yes, we have Solovyov, we have Sheinin and Kuzichev, we have Skabeyeva and Popov. But they have always been there. They are doing their usual work… But we need a restless instigator, whose merciless monologues will wake people up in the morning and soothe in the evening… But first, we have to win. We will win with what we have. Release this kraken, the others are broken."
Thus, all Russia's hope is placed on a "new kraken," who will lead Russia to a brighter future with its "merciless monologues." Although, it will probably actually end up going back to the dark past.