Navigation and useful materials
TOP NEWS: The occupiers once again attacked Nikopol and Kharkiv and shelled Zhytomyr region. Explosions were heard in occupied Melitopol. Ukraine returned another 19 bodies of fallen soldiers, and Latvia opened donations for a "Bayraktar" for the Ukrainain Armed Forces.
PHOTO OF THE DAY: The invaders continue to shell Nikopol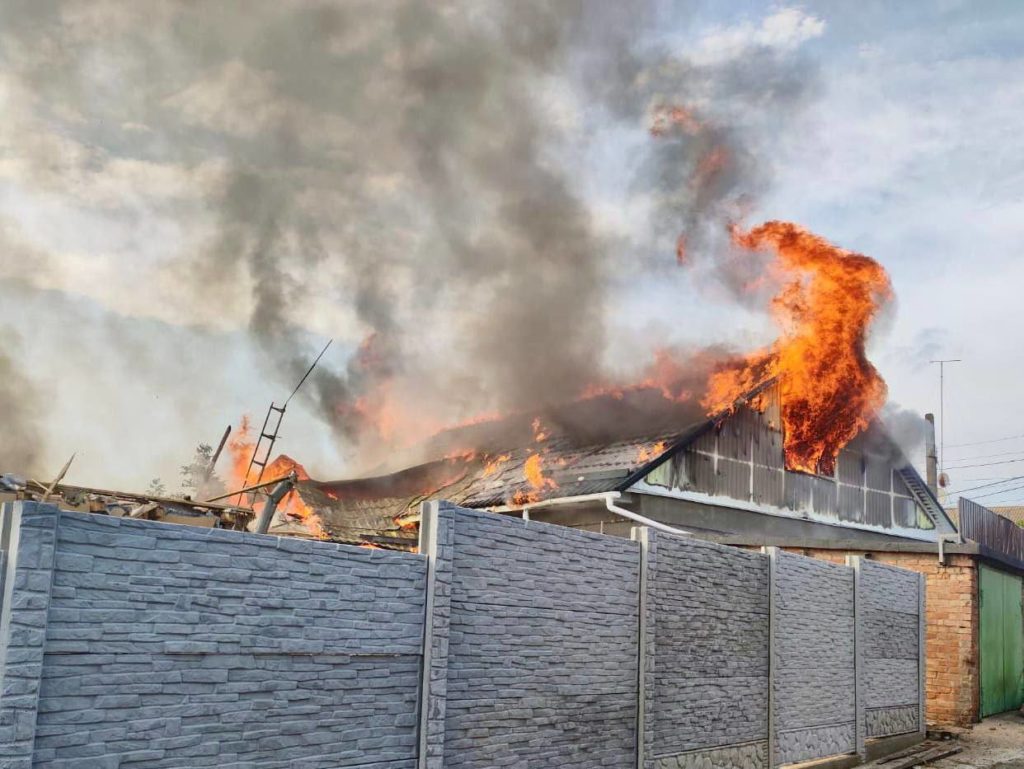 TOP NEWS:
Tonight, Kharkiv was under one of the biggest shellings since the full-scale invasion
The occupiers shelled the Shevchenkivskyi, Kyivskyi, Saltivskyi, Industrialnyi, and Kholodnohirskyi districts. The facades of the buildings were damaged by shrapnel and the blast wave.
Two explosions were heard t in the temporarily occupied Melitopol
"At 7:00 am. in Melitopol, 2 explosions were recorded near the station. After that, the broadcasting, which was taken over by the Russians, stopped. According to preliminary information, the transit cable was damaged," Melitopol Mayor Ivan Fedorov said.
19 more fallen soldiers of Ukraine were returned home
The operation was carried out with the cooperation of the Commissioner for Missing Persons and a number of law enforcement agencies.
The enemy hit Zhytomyr region with rockets again
Two explosions were confirmed on the territory of Zhytomyr district. The invaders struck from the territory of Belarus.
Ukraine received 200 million euros from Italy
This money was received as a part of a soft loan granted for 15 years at a zero interest rate. This was reported by the Ministry of Finance.
The funds will be used for the salaries of the teaching staff of primary and secondary education institutions.
Latvia is collecting donations for a "Bayraktar" for Ukraine
Latvians plan to collect five million euros. Latvian singer and TV host Ralfs Eilands and Ukrainian journalist Volodymyr Biryukov initiated the fundraising.
The Russians shelled Nikopol again: there are wounded
20 rockets from the "Grad" multiple rocket launch system and 10 from barrel artillery flew into the residential quarters of the city. Four people were injured. Several private houses were damaged. Fires broke out in many more.