"After a grave and long illness, we are sorry to report the death of Vladimir…" Many people in the world would be happy to hear a different end to that sentence than what actually happened.
The first hater of Ukraine among top-ranking politicians to depart was Zhirinovsky. The one who said that "on March 16, 2014, the people of Crimea overthrew the Nazi regime in Ukraine." At the time, it seemed like an outrageous shtick by the long-standing court jester. Later, however, it was incorporated into the contemporary doctrine of Russia, which effectively includes the genocide of Ukrainians.
The banality of evil
Russia decided to "denazify" even those whom it considered "their people" until very recently. For example, the "so-called boxer Usyk," as head of the temporary occupation administration of Crimea Aksyonov put it about the current WBA, WBO, IBF and IBO world boxing champion.
He somewhat awkwardly explained that Oleksandr Usyk should be deprived of all Crimean honorary titles because he "dishonoured himself in relation to the conduct of a special military operation vis-à-vis Russia, Russians, the Russian-speaking citizens of Ukraine."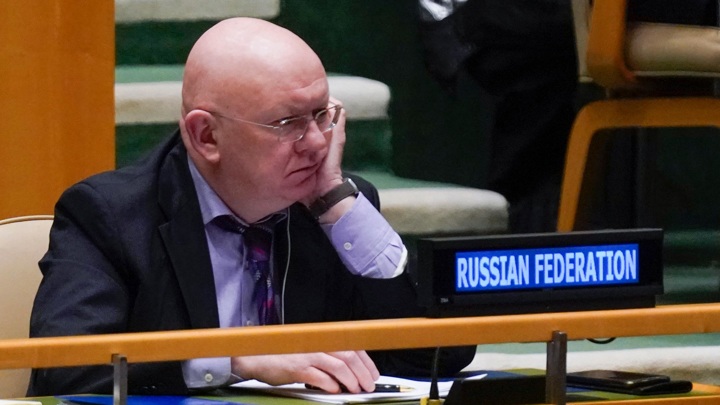 On the same day, Russia's UN representative Vasily Nebenzya stated that "there were no bodies in Bucha before the Russian troops arrived."This just shows that they are giving themselves away. Sigmund Freud called such accidental slips the psychopathology of everyday life. Although, how much of an accident are they? It is actually difficult to stay immersed in full "banality of evil" day in, day out.
Morale officers vs. the Internet
This is also why the leadership of the Russian Armed Forces became absolutely hysterical about the growing influence of the Ukrainian Armed Forces and special services on the Russian troops (information war, campaigning, propaganda).
The Chief Intelligence Directorate of Ukraine's MoD has published an "Extract from the Order of Deputy Chief for Political Affairs of the Western Military District." According to the document, "commanders of all ranks have faced opposition from personnel who express dissatisfaction with the war in Ukraine." Russian morale officers decided to blame the decreased motivation and panic of their troops on the Internet. Therefore, an order was issued to restrict internet access via smartphones.
Recently, Russian propagandists also decided to go back to the good old tradition of "DIY Ukrainian Nazism in five minutes" — this time, photos with swastikas on helmets.
They came up with what they surely thought was a great motivational story. First, they write about heroism in Ukraine, like "Major Ivan Velichko was ambushed by Ukrainian nationalists… A fierce fight began, during which Velichko's crew destroyed … about 20 nationalists. The wounded Velichko evacuated the crew from the burning armoured vehicle and the entire group from the encirclement, preventing casualties among them."
Then, they add, for instance, a story how "in 1941 near Kyiv, junior lieutenant Melnikov managed to evacuate his group from encirclement without casualties…"
Neither junior lieutenant Melnikov nor Major Velichko himself would have believed in all this "victorious" brainwashing. But the former is dead, and the latter may not even be real.
My dreams, my dreams! What has become of their sweetness?
After the Bucha Massacre, Russia urgently needed to soften up its image with something "humanitarian." People don't buy the pictures with humanitarian aid after Kadyrov's flour, so they are now coming up with stories about Eugene Onegin, apparently.
"In the 'operating room,' separated from the 'reception room' by tent fabric, work is in full swing. Several civilians are lying on the tables under the lamps. The operations are carried out under local anaesthesia. They are removing iron from a woman's hand. 'What's your name, son?' she sobs, raising her wet eyes to look at the doctor in the helmet. 'Zhenya.' 'Eugene,' she tries to smile. 'Eugene Onegin.' 'Well, tall order,' the surgeon smiles, putting a bandage on her head."
They conveniently ignore the fact that this woman is on the operating table exactly because of the "special operation." But what can we expect, really?
By the way, this woman actually got lucky, since in the recent UN report on civilian casualties there is some terrifying information. As of April 4, among the 1,480 civilians killed, there were 331 men, 211 women, 22 girls and 40 boys, as well as 61 children and 815 adults whose gender has not yet been determined. Most of the deaths and injuries occurred due to the use of ammunition and explosives with a large affected area. In particular, due to heavy artillery shelling and MLRS, missile strikes and air strikes.
The actual figures are, of course, much higher, as the counts of casualties in Borodyanka and other liberated cities have not yet been completed, and there is no access to the occupied territories and areas of active hostilities, such as Mariupol, Volnovakha, Izium and Popasna.
As for Borodyanka and other cities in the Kyiv region, according to Verkhovna Rada Commissioner for Human Rights Liudmyla Denisova, "while retreating from the Kyiv region, the occupiers abducted Ukrainian civilians, who are now portrayed in the Russian media as 'captive' servicemen and forced to take part in propaganda videos." So, we can expect new videos with alleged Ukrainian military servants claiming how "my friend and I wanted to put down our weapons, but the Nazis shot him, and I barely escaped."
"Kremlin Goebbels"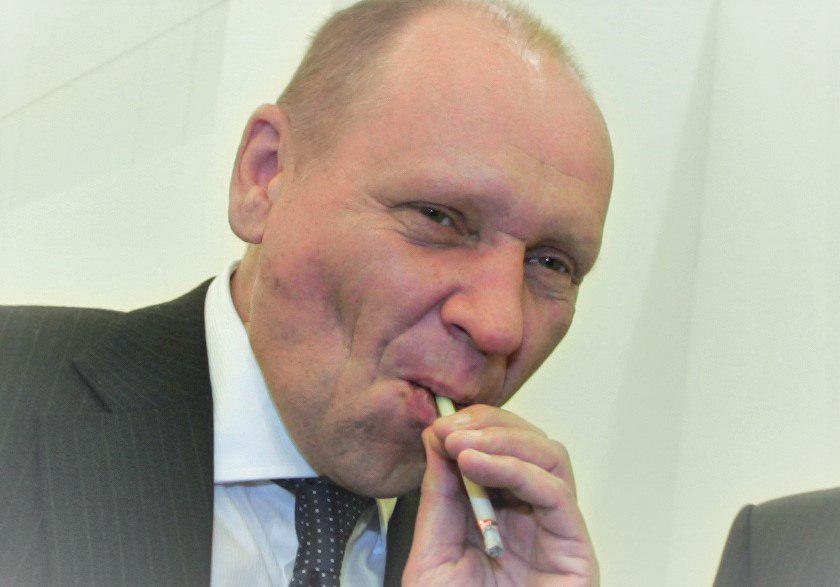 The target audience is clear. It is also clear why. In connection with defeats in its information war with Ukraine, the Russian propaganda has entered its most insane and toxic phase, believes adviser at the Presidential Office Mykhailo Podoliak. He thinks that the person behind this strategy of escalation and calls for increased destruction is the deputy head of the Presidential Administration of the Russian Federation Alexei Gromov — the author of the concept "Ukraine is a non-existent state."
The "Kremlin Goebbels", as Gromov is called, is a very interesting and completely non-public character (although with a media background), and he definitely deserves a separate story. But that will come next.
And for now, let's briefly remember Zhirinovsky, who once promised that they would "go over the entire map, and Ukraine will not exist." Nevertheless, Ukraine is still there — and he isn't.