Navigation and useful materials
WHAT HAPPENED
Russia has established a new organization whose main purpose is to set up a campaign aimed at discrediting Ukraine's President Zelenskyy in Western European countries. The plan was exposed by Chief Intelligence Directorate of Ukraine.
On September 7, the website https://zestiftung.com/ went live. It is designed as a fake website of a non-existent foundation allegedly established by President Zelenskyy.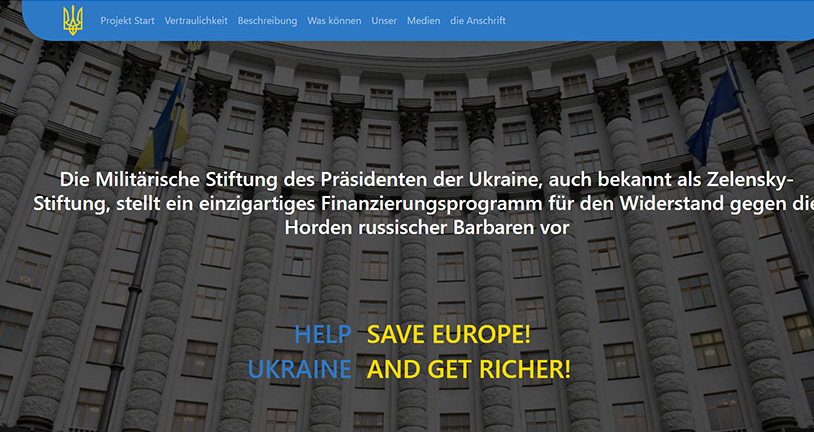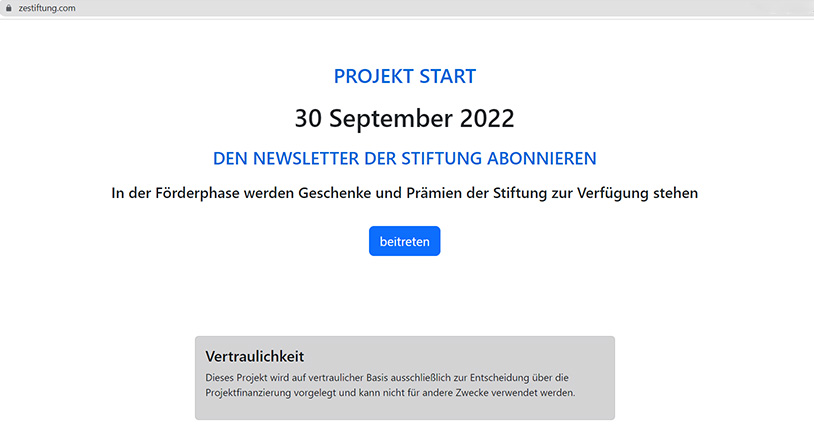 Russia's plan is to register the foundation on Europe's largest trading platforms. The website will be promoted similarly to multi-level marketing, which would facilitate the distribution of this content in the European information space.
WHY IS THE WEBSITE FAKE?
There is no information about the website on any of the official resources of President Zelenskyy or his Office, nor has it been mentioned in any of their statements.
The website contains a phrase "Unser Führer." German native speakers never refer to leaders of countries this way. It is a rather obvious part of the narrative about "Nazi" Ukraine, which Russia has been trying to push for the past six months.
The videos on the website have nothing to do with charity but are rather marketing plans (which is what they are actually called) with every possible indicator of a financial pyramid scheme.
The section "Media über uns" ("Media about us") contains a list of non-clickable "news items" with stories which look definitely untrue and look hastily written as placeholders.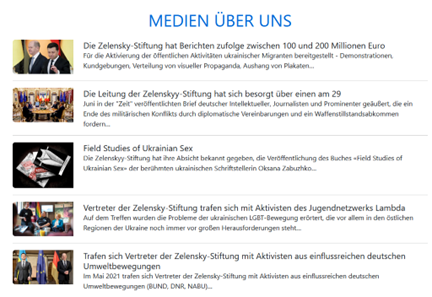 WHAT ARE THE CONSEQUENCES?
If promoted widely, the website could be used to discredit the President of Ukraine and the entire idea of helping Ukraine.
It would also play into Russian narratives of "futile" aid to Ukraine, of Ukraine "losing" Western aid, "Nazi" Ukraine, etc.
WHAT CAN YOU DO?
Trust only verified official channels.
Engage in critical thinking and check sources of any information you encounter.
Remember that with time, Russian information operations are becoming harder to spot and subtler, which means that we have to be vigilant.
Share reliable information about Ukraine found on official channels, including the Centre for Strategic Communication.
Avoid sharing information if you are unsure about its veracity or origin.
OFFICIAL CHANNELS OF THE PRESIDENT OF UKRAINE AND HIS OFFICE:
Centre for Strategic Communication and Information Security