TOP NEWS: Russian Forces launched a missile strike on Kyiv while the UN Secretary General visited Ukraine. As a result of the attack, a residential building and the Artem rocket and space industry plant were hit. Russian Forces have launched almost 2 000 missiles since the beginning of the invasion. In the Kharkiv region, Ukrainian defenders regained control of a strategically important village. The US House of Representatives approved the Ukraine democracy defense lend-lease act. Germany will not veto EU's oil embargo against Russia
PHOTO OF THE DAY: Rescuers and the dog-sapper Patron visited children in Okhmatdyt hospital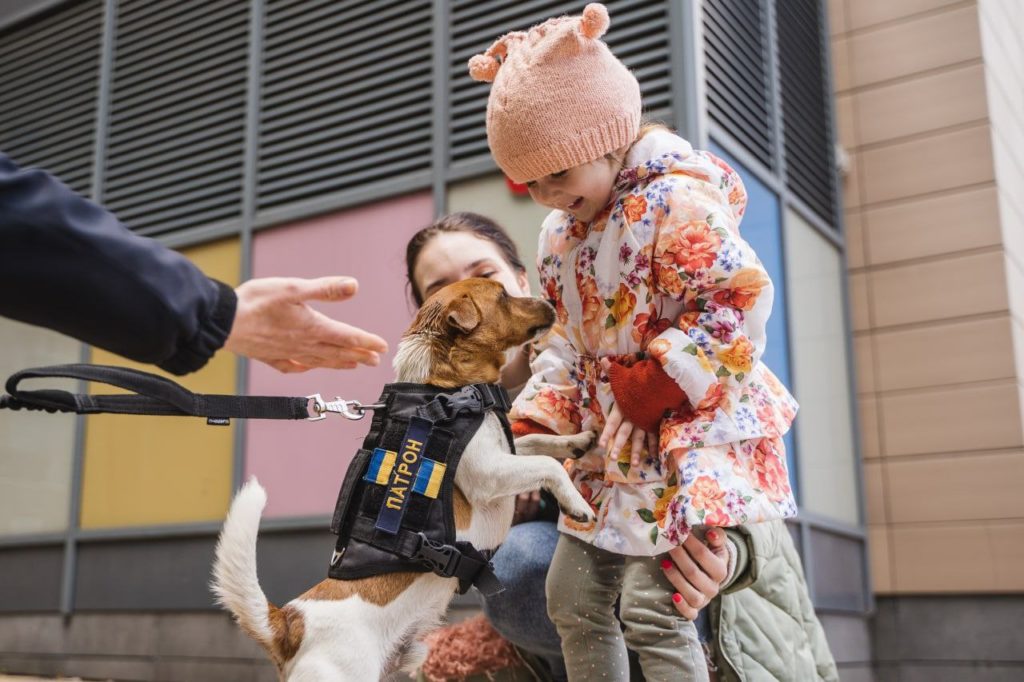 MAIN NEWS
A journalist was killed as a result of a Russian missile attack on Kyiv
Russian Forces hit a residential building in Kyiv with a missile. As a result of the attack, a Radio Svoboda journalist was killed. 10 people were injured.
Russian Forces also targeted the Artem rocket and space industry plant.
600 injured in recent bombing of a hospital at Azovstal steel plant
The mayor of Mariupol said that more than 600 people were injured in Russian bombing that struck the makeshift hospital facility within the besieged Azovstal steel plant.
Russian Forces have fired more than 1,900 missile at Ukraine since the beginning of the war
Russian Forces have launched more than 1,900 missiles since the beginning of the invasion. Most of the attacks took place in Mariupol and in the area of ​​the Joint Forces Operation.
In the Sumy region, Russian Forces shelled the checkpoint
Russian Forces shelled the area near the Yunakivka checkpoint on the Ukrainian border with Russia with unguided missiles.
A team of electricians blew up a Russian mine near Kyiv
In the Makariv district of the Kyiv region, a team of electricians blew up a Russian mine. As a result of the explosion, one person was killed and two were injured.
Ukrainian defenders regained control over the strategically important village in the Kharkiv region
Ukrainian defenders liberated the village of Ruska Lozova, which has a strategically important location on the Kharkiv-Belgorod highway.
The US House of Representatives approved the Ukraine democracy defense lend-lease act
The lend-lease bill allows the president to lend or lease defense equipment to Ukraine for fiscal year 2022 and 2023, and also slashes bureaucratic red tape to make sure equipment is delivered quickly.
Germany will not veto EU's oil embargo against Russia
Germany, which was earlier hesitant to impose an energy embargo on Russia, indicated that it will not block the European Union from imposing an oil embargo on the Kremlin.
Ukraine will receive an additional € 495 million aid from the World Bank
Ukraine will receive an additional €495 million in grant funds from the World Bank Trust Fund.